Easy, Quick, Nutritious No-Fire Recipes for Kids
3 min read
Tweet
One of the creative ways of developing culinary skills in kids is by
involving them in meal preparation. It can be a super fun experience, which
will teach them basic cooking skills and make them love trying new dishes. How
about trying some easy, quick, and nutritious no-fire recipes for kids that your kids
can cook with minimal supervision?
Involve kids in no-fire cooking!
Without Fire Easy Recipes that Kids Would Love
Make food and eating even more interesting for your kids with these
easy-to-prepare, safe-to-cook, delicious, healthy fireless cooking recipes:
Mixed Sprout Chat
Sprouts for kids good health
Sprouts are one of the most healthy and delicious go-to recipes for
any time of the day. Moreover, they are easy to prepare, and kids are more
likely to eat sprouts when they make a bowl by themselves.
Ingredients
●      1 cup mixed sprouts (moong dal, beans, black chana)
●      Finely grated carrot
●      Grated cucumber
●      Finely chopped onion
●      Finely chopped tomato
●      1 tsp of lemon juice
●      Salt and pepper to taste
●      Some paneer cubes
Recipe
Take a bowl of mixed sprouts. Add grated carrot, cucumber, chopped
onion, and chopped tomatoes. Next, add paneer cubes. Now, season with salt and
pepper. Finally, add some drops of lemon juice, mix all ingredients, and serve
your tangy, tasty, fresh sprout chat.
Tortilla Vegetable
Roll-Ups
Make these super-healthy, delicious, tortilla vegetable
roll-ups to fix the evening hunger pangs with your kids, and that too no-fire recipes for kids.
Tortilla Rolls for kids- No fire cooking
Ingredients
●      Flour tortillas
●      1 cup mayonnaise
●      Salt and pepper to taste
●      1 cup of finely-chopped assorted vegetables
(carrots, bell peppers, cucumber)
●      1 cup boiled corns
●      Tomato Sauce
Recipe
Prepare a mix of chopped veggies, mayonnaise, salt, and pepper. Evenly
spread tomato sauce on tortillas. Add 1-2 tablespoons of prepared vegetable mix
to each tortilla. Roll and wrap the tortillas tightly in plastic wraps and
serve to eat fresh.
Related Post-  Top Reasons why Your Child Does Not Eat
Mango Pudding
Mango pudding for kids
Mangoes are kids' favorite fruits that taste delicious. They are also beneficial for their smooth digestion, healthy skin, good eyesight,
healthy brain development, and overall growth. Here is a refreshing mango recipe that kids can easily prepare on their own. Again this is one of the no-fire recipes for kids that is a breeze to make.
Ingredients
●      ½ cup boiled water
●      1 tbsp unflavored gelatin
●      ½ cup sugar
●      Salt (a pinch)
●      1 cup freshly prepared mango puree
●      1 cup coconut milk
Recipe
Take a bowl of boiled water and add gelatin. Whisk together well, and
add sugar and salt. Mix well until sugar dissolves. Add mango puree and coconut
milk. Whisk to prepare a smooth mixture. Pour into glass bowls and refrigerate
for 2 hours before serving.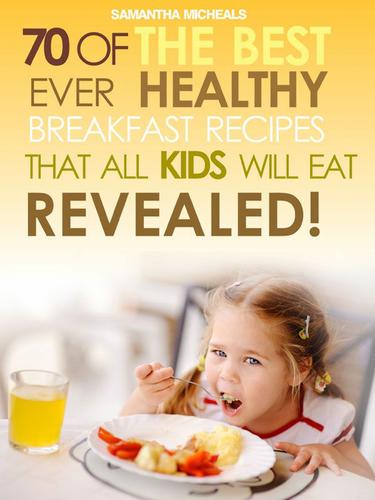 Dates Smoothie
Smoothie is easy and healthy recipe for kids
Here is a super healthy, easy-to-make smoothie recipe prepared from
dates. It is loaded with minerals, vitamins, calcium, fiber, and provides
instant energy to your kids, and helps fight cold.
Ingredients
●      ½ cup pitted chopped dates
●      1 cup Milk
●      ½ cup frozen Vanilla yogurt
●      A small piece of Cinnamon
Recipe
Add all the ingredients into a blender and blend into a smooth mix.
Pour the prepared smoothie into glasses and serve chilled.
Biscuit Cake
Kids love to eat Oreos and other biscuits. But what they love to eat
even more is an easy-to-cook biscuit cake, which involves fireless cooking, that they can bake on their own.
Ingredients
●      Two small packs of oreo or any other chocolate
Marie biscuits (10 biscuits)
●      ½ cup of Milk
●      5-6 tbsp of Sugar
●      2 tbsp Butter
Recipe
Finely crush the biscuits and add to a mixer. Pour the finely-grind
mix into a deep bowl. Add sugar, butter, and milk. Gently whisk to prepare a
smooth batter. Pour the batter into a baking tray. Garnish with sliced almonds,
pistachios, and cashews. Keep in the freezer for 20-25 minutes. After that,
transfer it to the refrigerator and let it sit for an hour. Cut into pieces and
serve chilled.
Try these without fire easy recipes for kids and with kids, you won't come to know when your children will develop culinary skills easily.
Related Post-
Moms' Approved Tasty Recipes for Kids